Underwear - new in 2021
We value high quality products providing you maximum comfortability and support. This fly fisher underwear product is a high quality product with a cool fly fishing design. 95% cotton, 5 spandex.
shop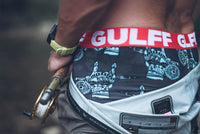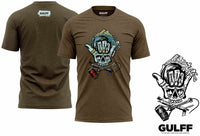 Sustainable - GULFF Shirts PUREWASTE / 100% recycled fabrics
GULFF shirts are made for flyfishing addicts. When wearing high quality Gulff clothes, you communicate to others about fly fishing, and about your own passion and personal connection tothe pastime.
This matters. When wearing the GULFF shirt – 2700 litres of water saved by one shirt. Zero harmful chemicals used. 90% renewable energy in production. 100% recycled raw material.  
GULFF is a Purewaste product producer. We are aware that everything we do has an impact on something else. We know that
sustainability and quality go together, and believe that fashion and ecologicalthinking should go together too. That is why we strive to act as ecologically and ethically as possible. We use ecologically sustainable 100% recycled yarns, fabrics and ready-made garments. Our products are made entirely of recycled textile waste and offer you the same quality and comfort as products made of
virgin materials. 
shop
ECO - Sustainable Wading Socks - Incredible NATIVA™ Merinowool
Wade with style and sustainably. Both - allround thin or heavy user thick options available.
The world's finest merino wool wading socks. NATIVA™ certified - only by GULFF. These wading socks represents the very best in its field and are manufactured in Finland (EU) by using NATIVA™ certified merino wool. You can feel the difference.
The best sustainable wading socks available. ISO9001:2015 / Durability – Unique knitting technology / Energy saving program / Current average factory worker relationship is 18 years / 100% of the production waste is recycledand re-used / Nativa wool is Blue-signed and chlorine free.
There is no reason to choose any other wadins socks anymore.
shop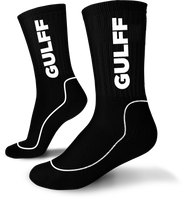 Fly tying tools, Fishing tools and Accessories
Super glues, Varnish, wader repair and special resins